CASPER STOOL / CAFE CHAIR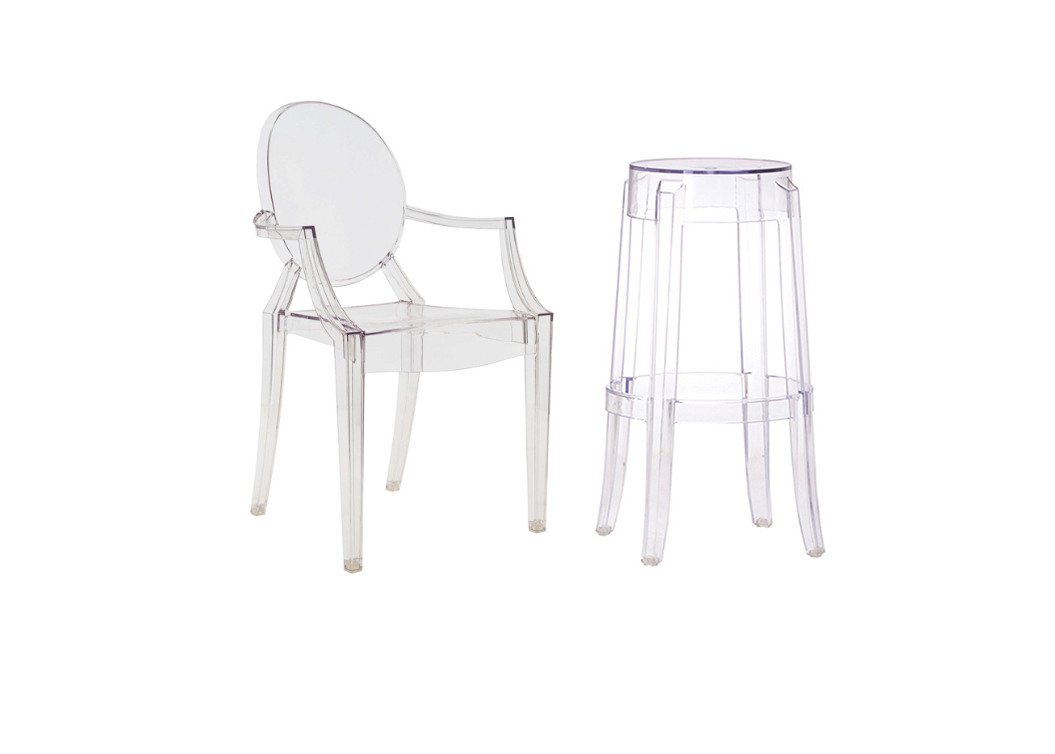 CASPER STOOL / CAFE CHAIR
Standard cafe chair and bar-height stool moulded from heavy-duty acrylic. Clearly a fun option with serious Louis XV aesthetics.
21" x 16" x 36" (Seat 18.5" off floor)
18" x 18" x 30" (Seat 29.5" off floor)
The price shown is for a minimum 7-day rental, and includes delivery and removal. It is based on orders confirmed 4 weeks before delivery is required. To pre-order please select from the available options. We will contact you to confirm pricing and finalize your order within 48 hours of receiving the pre-order. You will not be charged when placing your pre-order.
For more information, call 1-800-308-3120 or email us.