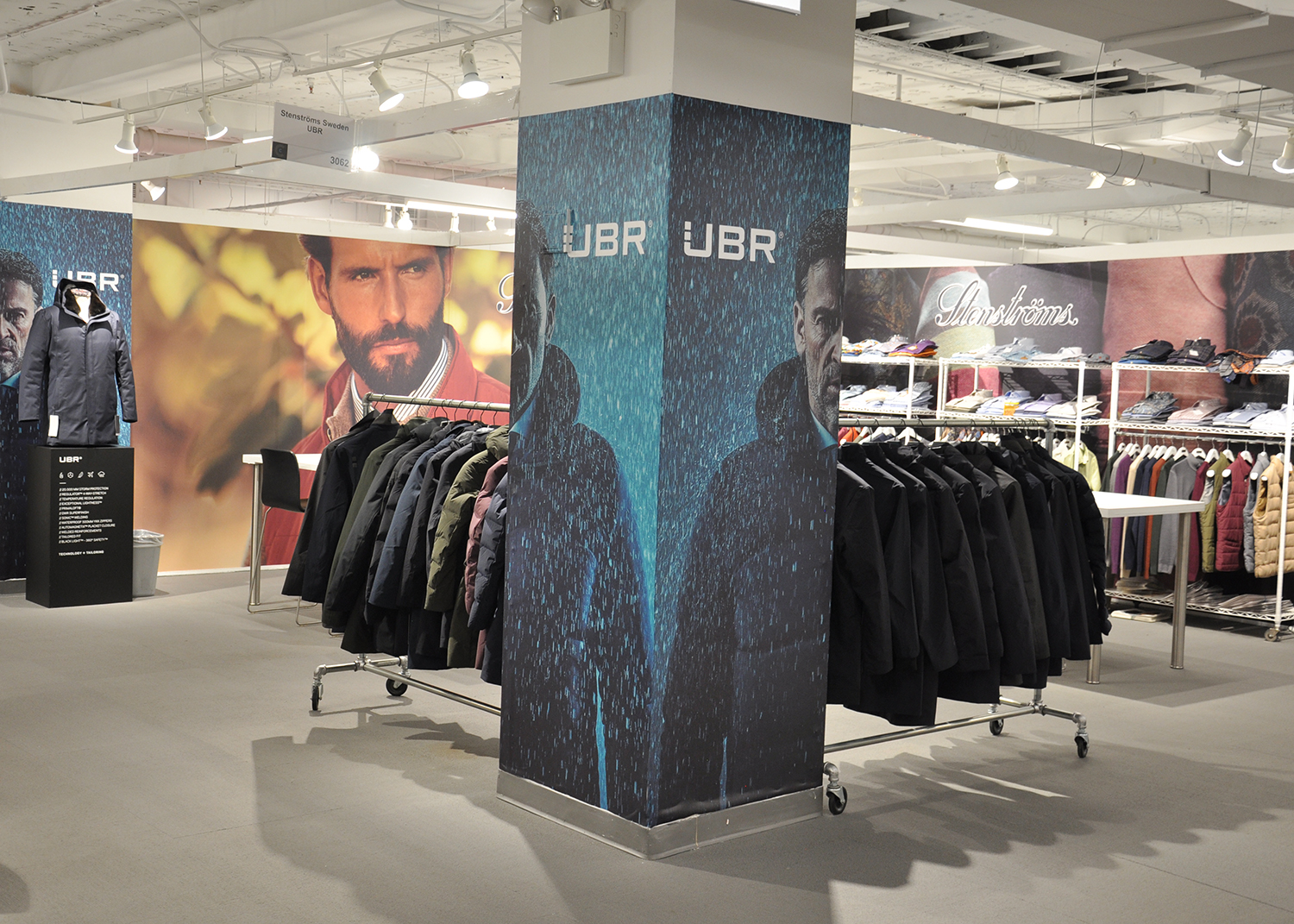 VINYL COLUMN WRAP
In commercial spaces where showrooms, trade shows, and pop-up shops exists, columns are frequently found in prime real estate, and because of their height, are easily seen by buyers. Wrapping them with textures, environmental images and heroic photography effectively uses this structural element to bring attention to your space, and provides an illusion of a wider space as it leads the eye around the corner. Column wraps are printed in vibrant 4-color and can be finished either in matte or gloss. They are installed to precisely fit around the column's corners.
All column wraps are custom-made to order. The price shown is for wrapping one, two, three, or all four sides of a column , and is based on print-ready artwork being provided to us. It includes installation and removal. To pre-order please select from the available options. We will contact you to confirm pricing and finalize your order within 48 hours of receiving the pre-order and reviewing your artwork. You will not be charged when placing your pre-order.
Column wrap artwork should be at least 75 pixels/inch at the size selected with all images embedded and text outlined. Please name your files with your company name and date. Click here to upload your artwork.
For more information, call 1-800-308-3120 or email us.