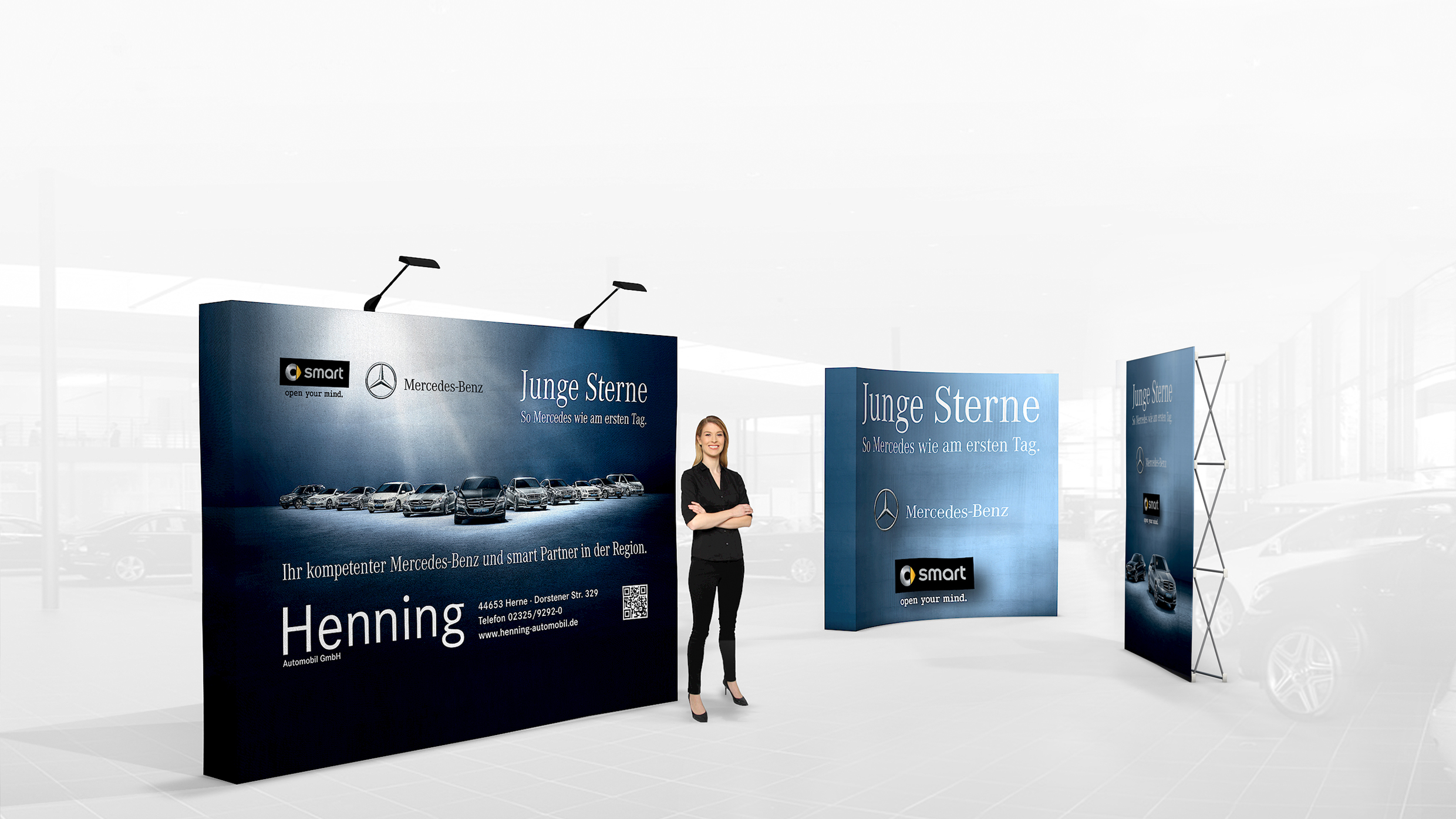 X-FRAME BANNER
The X-Frame Banner is a pop-up, stretch fabric banner that instantly becomes a back wall only 13" deep. It's easily set up and taken down within minutes. The banner stays on the frame with velcro fasteners and can be interchanged in minutes. The frame with the banner still attached to it collapses into itself and stores into a bag the size of an ordinary duffle and weighs around fifteen pounds. When set up the banner stretches smooth with little to no wrinkling. It's easy to carry and easy to assemble. Spotlights and travel case are available. The banner graphic is interchangeable, and the hardware carries a lifetime guarantee.
All X-Frame banners are custom-made to order. The price shown is based on print-ready artwork being provided to us. To pre-order please select from the available options. We will contact you to confirm pricing and finalize your order within 48 hours of receiving the pre-order and reviewing your artwork. You will not be charged when placing your pre-order.
X-Frame banner artwork should be at least 150 pixels/inch at the size selected with all images embedded and text outlined. Please name your files with your company name and date. Click here to upload your artwork.
For more information, call 1-800-308-3120 or email us.